Canva appeals to the average user wanting some creative control over their next project. The online layout tool provides basic templates and design tools for free. But can you bring your Canva project to your design firm?
We'd like to help you get the projects you want without frustration.
Why Use Canva?
If you aren't a graphic designer, you probably don't want to pay for the Adobe Creative Suite, and you may not even know how to work Illustrator or InDesign. So, some clients turn to Canva for their basic flyers, one-pagers and ads.
While it might be better than using MS Word, Canva still leaves a lot to be desired. For example, Canva graphics are commonly used, so your design might end up looking a lot like someone else's. And Canva doesn't account for print requirements like bleeds (we'll discuss that in the section below).
While you might be able to fake it for a few projects, Canva's limitations make designs look amateur. The platform doesn't handle gradients very well, and you can't add shadows. The grid is rudimentary and makes it very time-consuming to get things to line up properly. You can't use custom shapes or tilt images for dynamic layouts.
But, Canva is also free and has a drag-and-drop, user-friendly interface. We know that you might have already created something you want to use in Canva, and that's fine with us. While you might not want to stick with Canva forever, we aren't going to knock you for getting what you can from it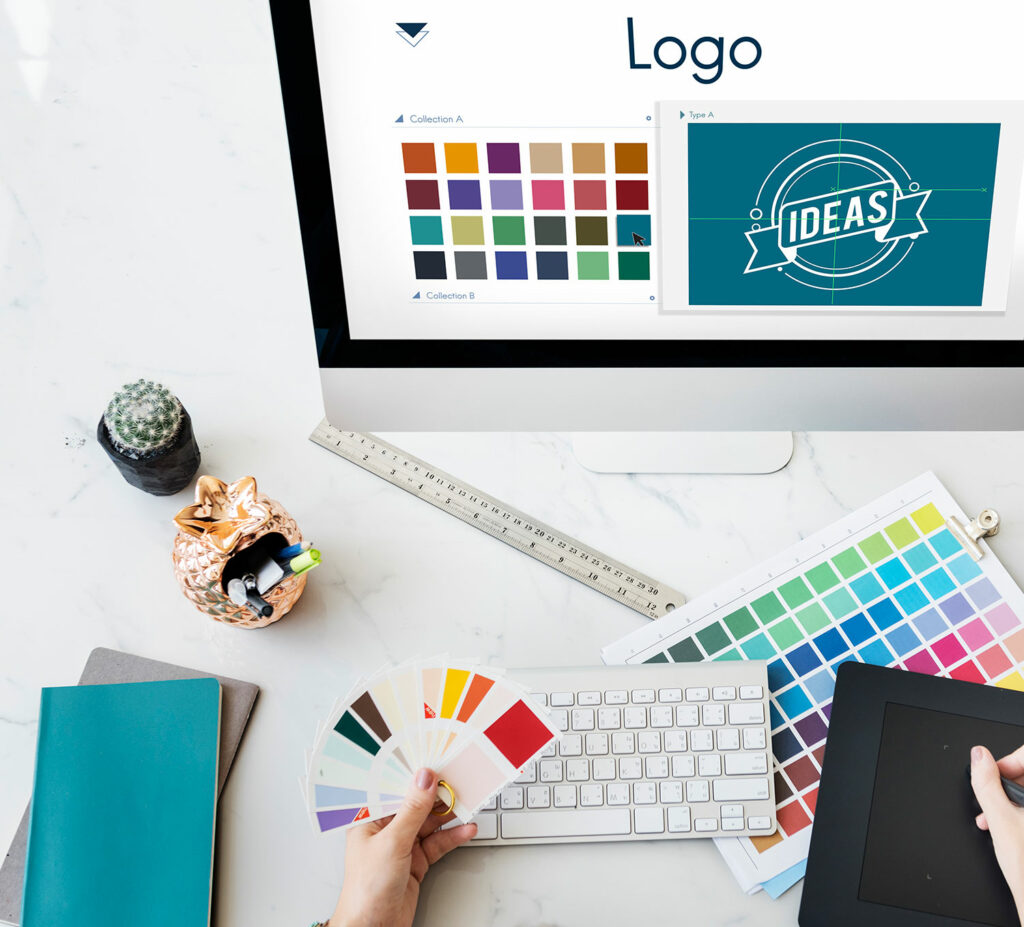 What Your Marketing Agency Needs from Canva
We don't want to have to recreate something you're happy with, but we also need certain things to create a quality print. Here are some common issues we run into with Canva designs.
High Resolution: Ideally, we want 800 dpi (dots per inch), but we can work with 300 dpi. High resolution keeps your print crisp. Web resolution (72 dpi) loads quickly, but the print quality will be pixilated and look terrible. Check your image resolution by looking at the details before you upload it to Canva.
CMYK Colors: Canva designs are created in RGB color mode designed for screens, but printers use CMYK color to manage ink. While we can make these changes in-house, you can also use an online conversion tool to prep your design for print and make sure the color looks right.
Print Bleeds: You need your background image or color to extend 0.125″ beyond your design's cut line (this is called a bleed). We print on larger paper and cut it down to the planned size so the printed area can extend to the edge. This means you need to add an extra quarter inch to the length and width of your file (0.125″ all the way around). Also, never place important text or images too close to the cut edge, giving at least 0.125″ of "safety" space for the interior elements.
Please keep these Canva tips in mind to create a final project that meets our artwork submission guidelines. Together, we can make great thin